Michael Martin
Director / Screenwriter / blogger
thriller/sci-fi/horror/action
"Michael Martin is a naturally gifted screenwriter, at storytelling, he's brilliant!" Director/Producer Brad Hodge
A spec script purchased by Golden Cat Films, Clock Out is a thriller about Toby, a down-and-out victim of AIDS and his own bad decisions. Currently released by Industry Works.
West of Ventura is a thriller I wrote about several competing groups of criminals trying to track down a lost package of rare uncut diamonds. This has been released on Amazon Prime Video.
Ring River is a thriller about an undercover FBI agent that I was hired to write by the director of Clock Out. It will be released by Champion Entertainment.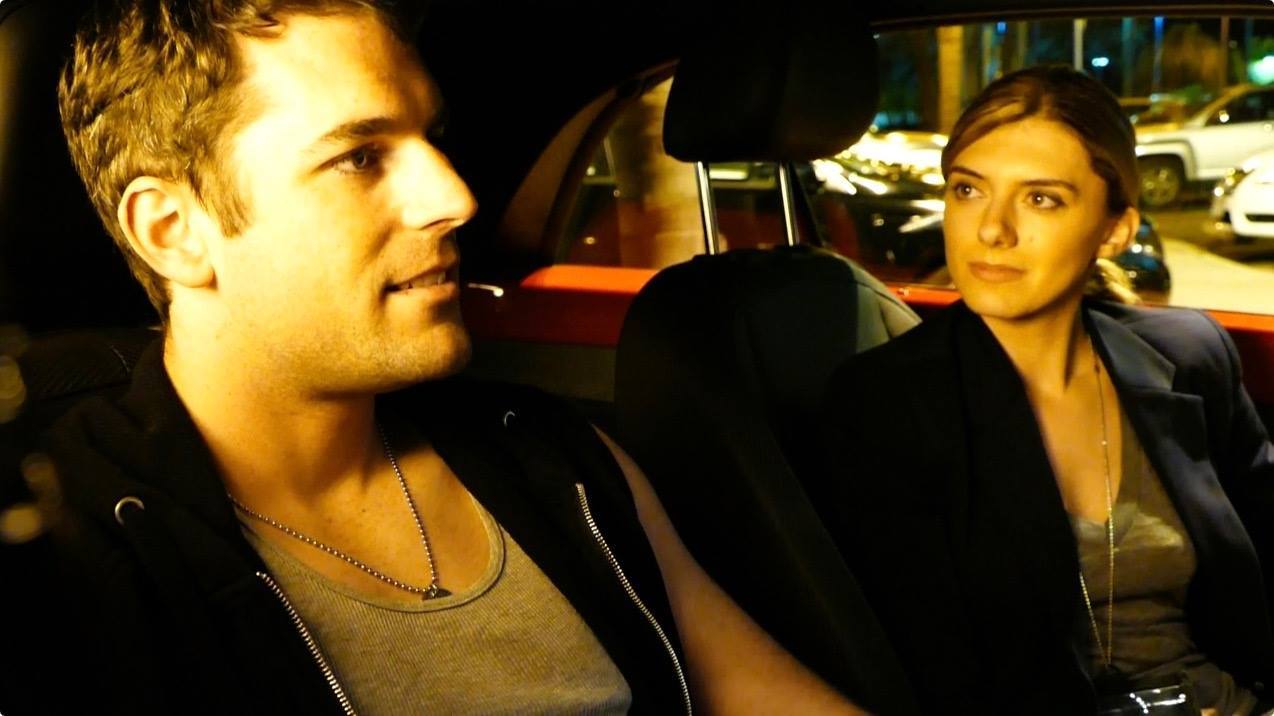 12:07 is a six episode indie series that I was hired to write about vampires taking over the world. The first two episodes have been shot.
Phrenic
Phrenic is based on a supernatural thriller I was hired to write by two of the producers from Clock Out. It is currently in development.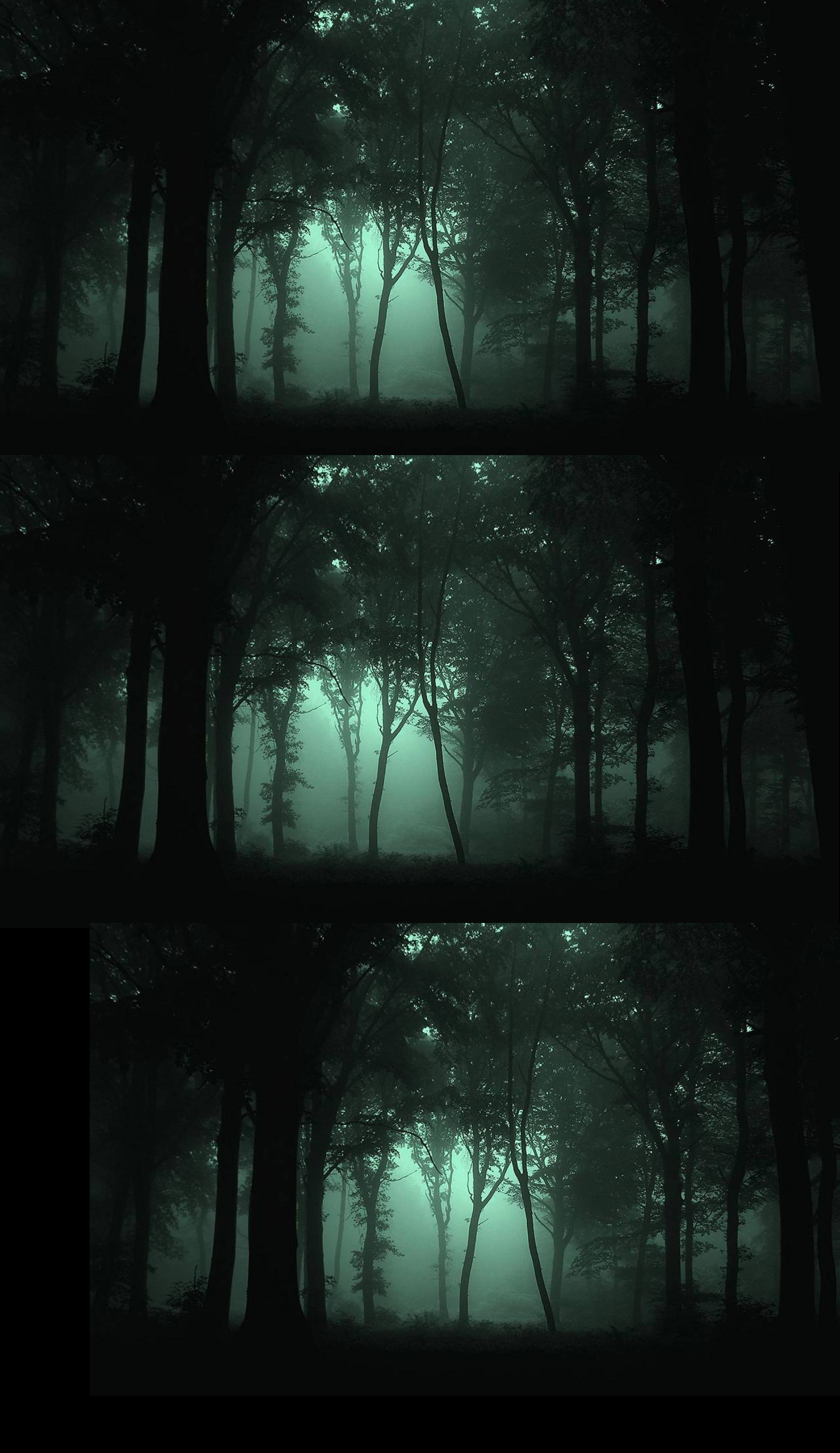 Scroll down to read the loglines for my spec scripts and request a copy today.
Holding The Bag
Theo Harris is a homicide detective who, literally, gets caught holding a bag full of money. Beaten down by life, a dead-end career, an unhappy fiancée, a flea bag apartment, and no hope of escaping what his life has become, a bag full of money is the ultimate temptation. However, there are a few obstacles keeping Theo from enjoying his bounty. The sadistic drug dealer that the bag belongs to wants his money back and the dealer's ex-girlfriend needs the cash to save her kidnapped young daughter. Soon, Harris is framed for murder and on the run, chased by gun-toting bad guys and his fellow cops. Will he save the little girl or take the money and run? Action.
Warrior Class
A group of teenagers wakes up on a desolate alien planet surrounded by angry killer androids toting guns. The teen "Trainees" are taught how to kill and forced to battle the booby-trapped desert landscape, giant alien scorpions, and each other. But as the androids turn on the trainees, and the teens turn on each other, the line between android and human starts to blur. Who will survive the training and just what are they being trained for? Sci-fi.
The H.G. Wells Experiment
A group of high school misfits take part in an experiment designed by a sadistic teacher to test their reactions to fear. But things go horribly wrong when the fake aliens turn out to be real and the test subjects are turned into bloody snacks. The aliens eat them one by one while the class screw-up and the cute Goth girl try to escape the hell that their high school has become. Sci-fi.
At the end of the last war, to save the woman he loves, one soldier is going to Hell. When Lieutenant Tyler's wife is shot down behind enemy lines, he disobeys orders and sets out to rescue her. With the help of his tank crew, Tyler will fight an alien army of demon hellspawn through the blasted ruins of a future Earth. Hovertanks, flying aliens, and retreating soldiers battle for our world. When it looks as if the humans may lose, the countdown to planetary destruction begins. Now, Tyler must find his wife before nuclear Armageddon destroys the Earth. Sci-fi.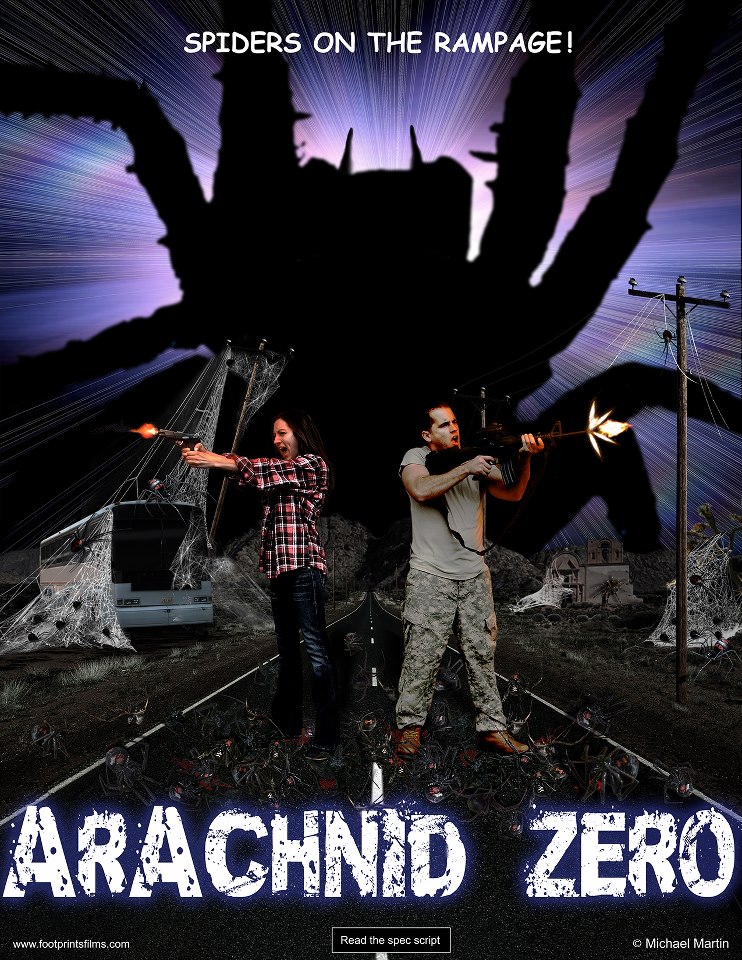 A science experiment goes horribly wrong and releases giant mutant spiders into the desert where a bus full of helpless travelers is caught in their web of destruction. Along with the other passengers, Jeffrey Scott will battle eight-legged monsters, dodge psychotic criminals, and fight off deranged scientists. At the end, can he save the girl from the evil arachnids' hunger? Sci-fi.
Hades
When terrorists steal the most deadly weapon ever devised, a washed up CIA special ops agent must team up with a bookworm archivist to get it back. Chased by heavily-armed terrorists, the pair dodge bullets from Marseille to Paris in search of Hades. Betrayal, torture, and murder lead our heroes to an island in the South Atlantic and the edge of world destruction! Action.
Out Of Body
An attack by a faceless serial killer leaves Lou Hansen alive but trapped inside her broken body. Partially paralyzed, frustrated, and afraid, Lou suffers through a series of Out of Body Experiences that lead her to a dark world where evil stalks innocent spirit travelers. There, Lou finds she must fight, both in the spirit world and in reality, if she wants to live. Horror.

Vortex Rex
What do you get when you combine underachieving college students and a homemade machine that opens a doorway to another dimension? Vortex Rex, that's what. Gene's friend Ross has created a vortex generator that can't be shut off. Things don't seem all that bad when the first thing that comes out of the vortex is a naked woman. Being young and horny, Gene and Ross are quite happy with this development. But that's when Vortex Rex shows up. The Rex is a creature bred to fight in an alien war long forgotten and it begins to slash and tear its way through the boys' friends and family. Will Gene and Ross be able to send the monster back to its inter-dimensional prison before it can release more of its kind? Keep your fingers crossed. Sci-fi.
We're Everywhere

Beth Kinney is an L.A. news reporter, always on the lookout for the next big story. What she doesn't know is someone is watching her, following her every move, and wanting her to become part of the story. But is it one stalker, or many? When the stalking turns deadly, Beth goes on the run with a police detective, dodging bullets and crashing cars as they hunt for the masked killers. The cat and mouse chase leads to a remote desert TV transmitter and a bizarre avowal of twisted love. Beth must try to outwit the insane stalker, escape her bonds, and save her own life! Thriller.

My Succubus Sweetheart

She's the best lover Rick's ever had. She also wants to rip his head off. It's more than just a bad girlfriend experience; Rick is dating a real, live Succubus! In a desperate attempt to win his undying love and free herself from her underwater prison, this demonic sweetheart rips and guts her way through Rick's circle of friends and anyone who stands in her way! Horror.

Landing

While flying in a thunderstorm, cancer patient William Cross's plane crashes in the desert. He wakes up in the middle of a bizarre cult of bald, gun-toting, sky worshippers. Thwarted in his attempts to escape, William is witness to the 'landing' of creepy, slimy, parasitic aliens which start sucking the life out of the cultists. William dodges alien tentacles, traitorous cult members, and flying bullets in his attempt to escape the escalating madness. Sci-fi.

Billy Beast

Billy Beast was Kathleen's invisible childhood friend. But when this eight-foot hairy monster becomes real and begins to leave a trail of carnage through Kathleen's life, she realizes her childhood protector is not so friendly. Her friends, co-workers, and relatives are ripped apart one by one. Kathleen must uncover the horrific event from her childhood that sparked "Billy's" unholy birth so that she can find a way to destroy him. Horror.

Ghost People

Sophie has lost both of her parents to a homicidal madman wielding a rusty scythe. The madman had also tried to kill her before killing himself, all while screaming the words, "Ghost People!" Surviving the attack, Sophie reluctantly agrees to accompany her older sister, Claire, on a weekend retreat with her co-workers. There, Sophie will be confronted by Primal Screaming septuagenarians, ex-fiancés and…the Ghost People. The Ghost People appear simply as hooded figures carrying wicked sickles that make the Ghost of Christmas Future pale by comparison. One by one, the Ghost People slice and dice their way through the guest list. As each one is dismembered or beheaded (or both!), Sophie and Claire try to survive the bloodlust, until they are the only ones left. Finally, Sophie agrees to sacrifice herself in return for her sister's life. Low-budget horror.

Hell On Wheels

They cruise our highways…and they're not looking for a good burger. Fresh from a terrible week where she has lost both her boyfriend and her job, Alex is running home to her mother. And that is when she takes the detour…to hell! Lost without her Tom Tom in an endless maze of country roads and farms, Alex is chased by a motor home full of creatures, that may or may not be human, who make gruesome snacks out of their human captives. She joins up with Ron and Chris, two gun-toting men seeking revenge for their family's deaths at the hands, claws and mandibles of the RV creatures. Things really start to cook at the end when Alex discovers exactly what the creatures are carrying in the back of their motor home. Low-budget horror/action.

The Sacrifice

A simple virgin sacrifice leads to car chases, gunfights, mayhem and murder. Johnny and Keegan, two college sweethearts, are in a race against time when she is kidnapped by a family of psychos who drag her into the wilderness for a very special sacrifice. Johnny must elude police, dodge bullets and battle the crazies in a cross-country chase before Keegan is lost to him forever. Low- budget thriller.

Vampyre Rain

In 1701 Colonial America, the rain runs red and vampires rule the countryside. Lieutenant Price and his Provincial Rangers set out into the wilderness of the Carolina Colony to investigate rumors of vampirism. In the tiny village of Carter's Mill, rumor meets reality. There they encounter suspicious locals, burned villages, vampires, witches and more. Price must then defend his tiny band of soldiers, the witch and a de- frocked priest from the bloodsucking undead. Medium-to big-budget horror.

Breeding Ground

An in-bred mountain family wages war against its bigfoot cousins and feuding couple Dave and Karen are caught in the middle. A long drive home from the in-laws becomes a battle for survival as they become lost in the woods and are hunted by twisted creatures from Earth's primeval past. Rescued by the Worthy family, Dave and Karen believe they are safe, until they discover the twisted secret of the Breeding Ground. Medium-to big-budget horror.

Sleep Stealer

No one ever said the Cold and Flu Season would lead to insomnia, insanity, and murder. Kerri is a young woman haunted by a head cold and the inner demons of her mind. Her husband, Eli, does his best to help her through her illness but that doesn't stop her nose from running or the frightening voices inside her head. The voices that sing the sweet song of violence, whisper of matrimonial betrayal and offer bloody solutions to all of her problems. Trapped in a fever-induced haze, Kerri must fight the auditory hallucinations that push her to the border of reality. Low-budget psychological thriller.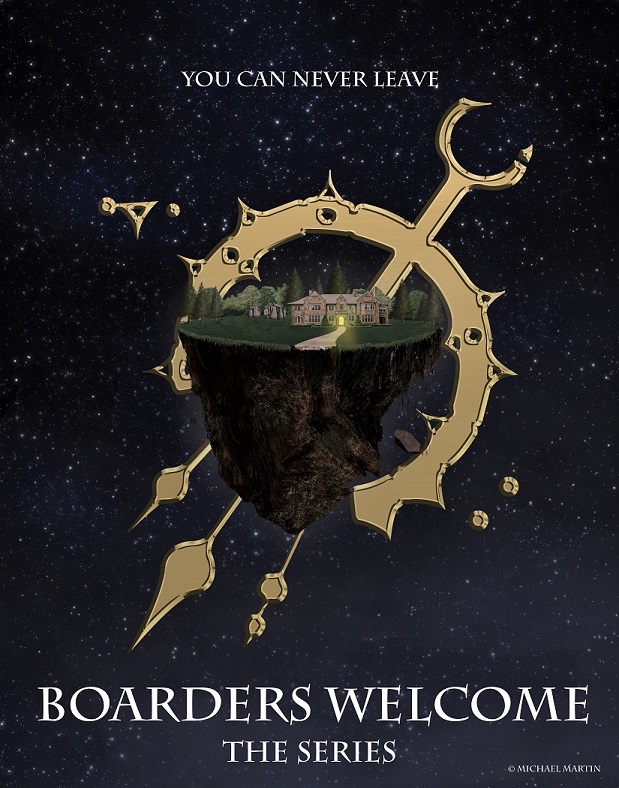 Boarders Welcome is an hour-long science fiction series that follows a group of people trapped at an ocean-side inn. Imagine Lost meets Shirley Jackson's The Haunting of Hill House. Nathan Hart is searching for his missing ex-wife. Her trail leads to a remote seaside inn. Nathan decides to stay the night and is introduced to an eclectic mix of hotel guests over dinner. What at first appears to be an earthquake rattles the inn. Soon, the guests discover that the rest of the world outside of the inn has disappeared. Even the sun is gone. Only a fluctuating mile round circle of ground/land remains, the edges falling off into a sea of black nothingness. Creatures lurk in the woods behind the inn and the upper floors harbor evil spirits. Nathan and the other guests must now try to survive in this strange new world and find a way home.
BubbleGumz
BubbleGumz is an animated series that tells the story of where used chewing gum goes when it gets spit out. Follow Max and his bubblegum friends on their adventures in a dirty alley cul-de-sac. Each animated episode runs approx. twelve minutes. Click images to enlarge.
I work as a freelance blogger for the Stan Winston School of Character Arts. I write articles covering all facets of special makeup and practical visual effects. The Stan Winston School is the world's premiere online destination for learning the art and technology of character creation from award-winning professionals. Please find sample articles below and check out newer posts on my Facebook, Twitter and Instagram pages.
bright
Cops and Orcs! Creating an army of Orcs for the Will Smith-starring Netflix original 'Bright.'
isle of dogs
A Boy and His Dog. Populating the vibrant world of Oscar-nominee Wes Anderson's 'Isle of Dogs.'
Lost in space
"Danger, Will Robinson!" See how the artists at Spectral Motion built the incredible robot for the new Netflix series, 'Lost in Space.'
About
I am an award-winning writer and director. I have written and directed nine short films, three independent features and one feature-length documentary.
I have served as director, video-grapher, editor, co- writer, co-producer for Chaco's Family, an award-winning documentary funded in part by the Idaho Commission on the Arts and as director, videographer, writer and editor of the award-winning short, "The Man With No Heart." On stage, I have directed the Stage Coach Theatre production of Death and the Maiden.
For my own production company, The Creation Group, I have acted as director, videographer, writer and/or editor for such clients as Terracon Engineering Consultants, the Ada County Highway District, United Parcel Service, the Boise Police Department and the non-profit organization, The Sounding Board.
My short film, "Ronnie Carter Jones" earned a bronze award at the 25th Annual Worldfest Houston International Film Festival for Original Dramatic Short. I have written and directed three independent feature films that are currently in post-production.
circular logic is a dramatic thriller, shot in black and white, about a woman, Anne Miller, who has been kidnapped by an ultra-secret government agency. The kidnappers begin to question her on a variety of confusing subjects, none of which Anne knows anything about. The questioning goes around and around and they refuse to release her until she has answered all of their questions. If she does not...it could be fatal.
After the Viewing, Before the Funeral is a drama. A tragic death by suicide threatens to further fragment an already dysfunctional family. As the title suggests, this film takes place during the few hours before a funeral. It is a harsh biting commentary on how those that you love can also become those that you hate. Dark family secrets come to light, forcing the choice between confrontation or denial. This film deals with mature themes.
They're Watching You is a psychological thriller. Imagine this: In an everyday world where people go to work, argue and make love, sometimes you find yourself looking over your shoulder. At the people around you. And sometimes don't they seem a little...different? Randall Winters is a corporate pod. His life was pretty much running on an even keel...until the day he saw the Sandwich Board Man with his sign. The one that told him who "They" were. The "They" that run the government. The dark faceless "They' that are watching you, controlling you, making you do the things that you don't want to do. One man has found out who "They" are. Now, Randall must stop them before they make him become one of "Them."
As a screenwriter, I have been a quarter-finalist for the Academy of Motion Picture Arts and Sciences' Nicholl Fellowship and a semi-finalist for the Chesterfield Film Company program at Paramount Studios. My sceenplay, Flight of the Albatross was a top-ten finalist in the People's Picture Show sponsored by Brody Productions (Mike Hammer, The Fall Guy) in association with Cosgrove-Meurer Productions, producers of the long running series Unsolved Mysteries. My screenplay Poet on a Trunk was a top-ten finalist in the Write.Com International Screenwriting Contest sponsored by The Lot (Warner Bros.)
My screenplay, The Deathwatch, was a finalist in both the 11th Annual Writer's Network Screenplay & Fiction Competition and the WriteMovies.com International Writing Competition. It was also a semi-finalist in the Seventh Annual American Accolades Screenwriting Competition. The Deathwatch was named a winner as one of the "Top Twenty Screenplays in the World" at the 2005 Key West Indiefest.
My screenplay, Static, placed in the top fifteen percent of all entries in the 2007 Nicholl Fellowship Screenplay Competition (there were over 5,000 entries.)
I am also an award-winning sculptor with five first-place awards from the Western Idaho Fair and three highest awards given in my class at the Southern California Area Historical Miniatures International (SCAHMS) show. Kalmbach Publishing's FineScale Modeler has accepted for publication my article "Creating A 1/2 Scale Fantasy Bust" which details how I built a large-scale fantasy creature. FineScale Modeler is America's #1 modeling magazine.